The Module
Social-Distancing Warning System
With HPM Protect back to normal operation
Clinaris has developed the social distancing warning system HPM Protect for health care institutions to facilitate the return to normal operation in times of the Covid-19 pandemic.
In the case of an infection HPM Protect enables hospitals and nursing homes to:
accurately identify and inform potentially infected individuals,

protect your personnel, patients or residents and visitors,

keep the rest of your institution operating,

present the health department a complete documentation of the infection chain

while relying on maximum data security.
HPM Protect utilises Bluetooth Low Energy Technology (BLE) to measure distances between individuals and the duration of their contact. Individuals carry a BLE-transmitter, which automatically registers when other BLE-transmitters come within a predefined safe distance, and for how long. When this happens, a vibration warning is triggered to protect both individuals. Since such encounters are recorded in encrypted, digital form, in the event of an infection HPM Protect allows authorised staff to make conclusions regarding the chains of contact – while still complying with legal data protection regulations.
The installation requirements are minimal: adapting the individual building merely involves fitting a small number of controllers in locations with a 220V mains connection and access to the LAN or WLAN network.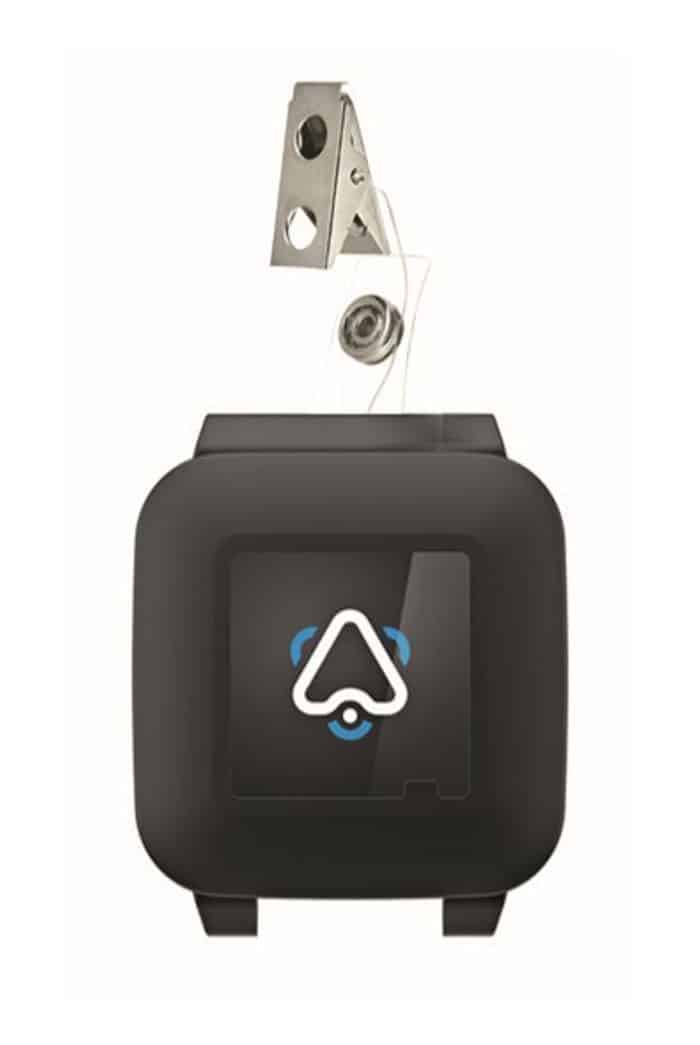 BLE-Transmitter with Clip for Individuals
Gives warning when too close

Warning via vibration/flashing LED

Alarm sounds immediately when configured parameters are exceeded (approach/duration/distance)

Records 40,000 'events' – even when not connected to the system
Automatic function – no manual operation necessary

Batteries replaceable or rechargeable

Battery life of approx. 4 weeks

Precise and stable – optimised for healthcare purposes

Both hardware and software are in hands of a German company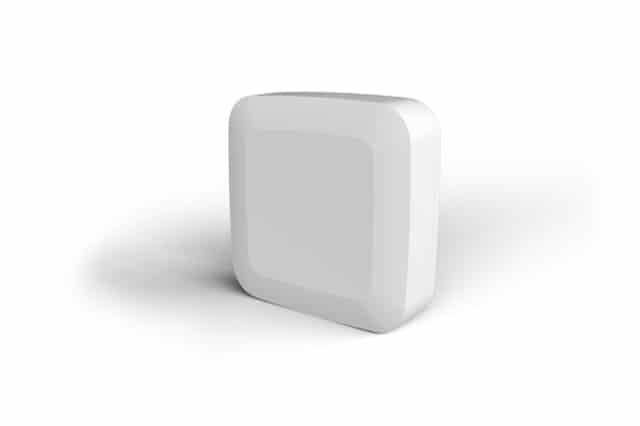 Controller (Receiver)
Reports encounters that are too close or too long to the backend system

Easy intergration via wifi
Admin
Chains of contact can be identified
Authorised body can trace BLE-transmitter to the individual affected if there is an infection
Backend
On-site or cloud-based storage

Evaluates chains of contact
Records encounters that are too close or too long
Data Protection
BLE-transmitters do not record any personal data

Data regarding encounters that were too close or too long are encrypted and recorded without including any personal data
Information on location is not recorded

Tracing of BLE-transmitters to individuals is carried out using an especially secure translation table, which only authorised individuals can access
Contact us now!
Request a presentation appointment and speak with our experts.
Phone: +49 (0)89 21 53 870-0